Client Overview
27 Nerds is a full-cycle development company founded in 2019 by a team of tech professionals from Ukraine. Driven to revolutionize the esports industry, the company delivers top-of-the-line software and design solutions for esports teams, platforms, and other stakeholders.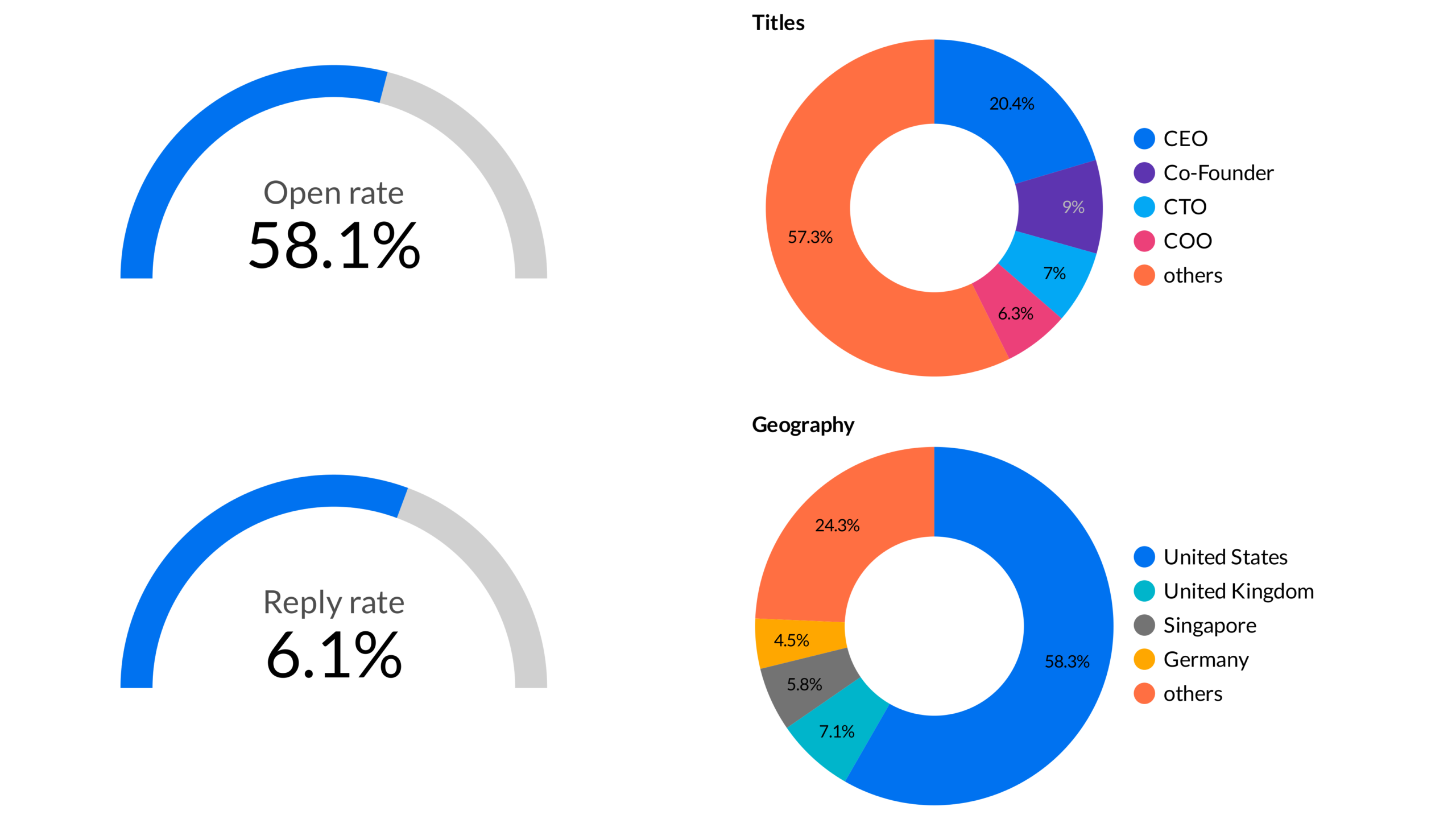 Challenges
27 Nerds sought assistance to achieve the following goals:
Engage potential prospects from the industries of Esports and Entertainment, Streaming Platforms, Esports Teams, Esports Marketing Agencies, and Gaming Platforms Broadcasters.

Leverage their extensive tech stack and 10+ years of experience in esports niche tool, design, and feature development.

Focus on the USA and Asian markets, particularly Singapore, Malaysia, and the Philippines.
SalesAR's Approach
The SalesAR research team and the SDR and the content strategist collaborated to create targeted templates and databases for both Email and LinkedIn outreach. They aimed to explore the market, identify key decision-makers, and generate as many qualified leads as possible.
Responsible team
Solutions Implemented
Market Exploration: The team researched and identified suitable decision-makers in the target industries.
Targeted Templates: The team crafted tailored outreach templates that resonated with potential prospects.
Multi-Platform Outreach: SalesAR utilized both Email and LinkedIn for their outreach campaigns.
How We Did It
SalesAR exceeded expectations by scheduling numerous high-quality appointments in a short time frame. The templates and research were effective from the start, requiring no additional modifications. Over 30 appointments were set up within the target industries, receiving positive feedback from prospects and 27 Nerds after each call.
Results
SalesAR's targeted approach and effective execution led to impressive results for 27 Nerds:
3,000
Contacts Reached out
35
Appointment Booked
12%
Reply Rate
High Reply Rate: The campaign achieved a remarkable 12% reply rate, demonstrating the effectiveness of the targeted outreach efforts.

Numerous Appointments: SalesAR scheduled 35 appointments with potential clients, providing 27 Nerds with numerous valuable sales opportunities.

Positive Feedback: The prospects and 27 Nerds consistently praised the quality of the appointments and the professionalism displayed during each call.

With SalesAR's assistance, 27 Nerds successfully expanded their reach within the esports industry, opening up new business prospects and strengthening their position in the market.
Client Testimonial
We are thrilled with the results SalesAR has delivered in such a short period. Their expertise in targeting the right prospects, crafting engaging templates, and executing multi-platform outreach has exceeded our expectations. The 35 high-quality appointments they secured have provided us with valuable sales opportunities and boosted our brand reputation in the esports industry. We wholeheartedly recommend SalesAR to any company seeking exceptional lead generation and market expansion.
Conclusion
The success of 27 Nerds' targeted campaign highlights SalesAR's proficiency in designing and executing tailored strategies that yield results for clients across diverse industries. By understanding 27 Nerds' unique requirements and adapting their approach accordingly, SalesAR generated numerous appointments and contributed to the company's growth. Experience the SalesAR difference and unlock your business's potential today.