Prospect
research
Find right decision-
makers for your
company
Need to find the
right decision-
makers for your
outbound
marketing
efforts?
We will find prospects, validate their data, and enrich existing lists with up-to-date info based on your requirements
Why prospect research?
Get in touch with
the right
decision-makers
Get in touch
with the right
decision-
makers for
your product or
service
The average B2B purchase involves 6-10 decision-makers, making it essential to understand each company's structure and how each contact fits within them.
Get the
maximum number of

your prospects
Get the maximum
number of
your prospects
OUR FULL-SERVICE APPROACH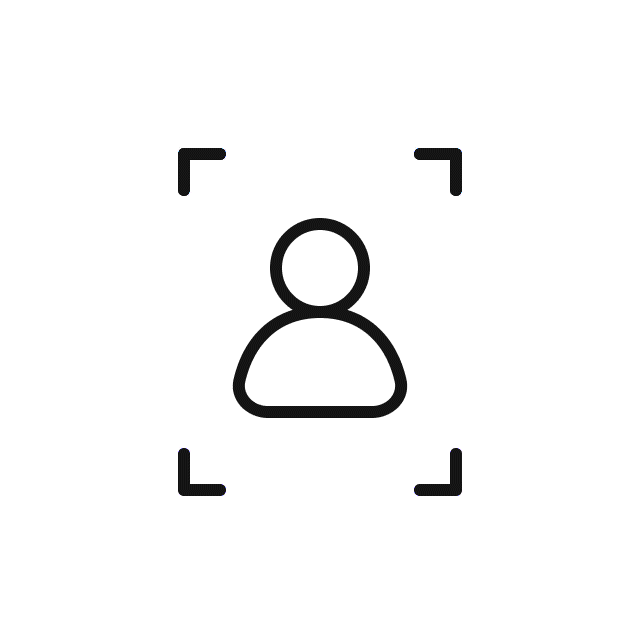 01

Ideal Customer
Profile (ICP)
Establishment
Which industries to target.
The type of companies to look for and their size.
The type of people you will be contacting in those companies.
Who the decision-makers are.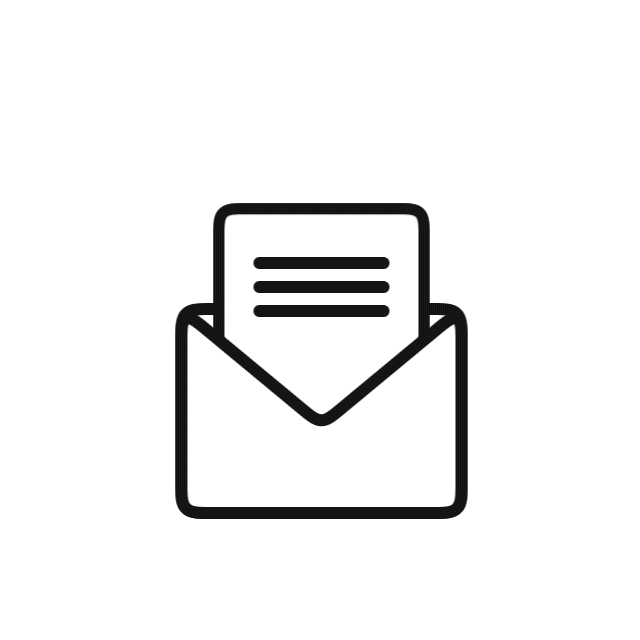 02

Research Launch
The first test batch is sent in order to understand whether we got the ICP right and if we can continue working in that direction, or if adjustments need to be made.
After final approval, the research team can start to bring in a consistent flow of leads according to your search criteria.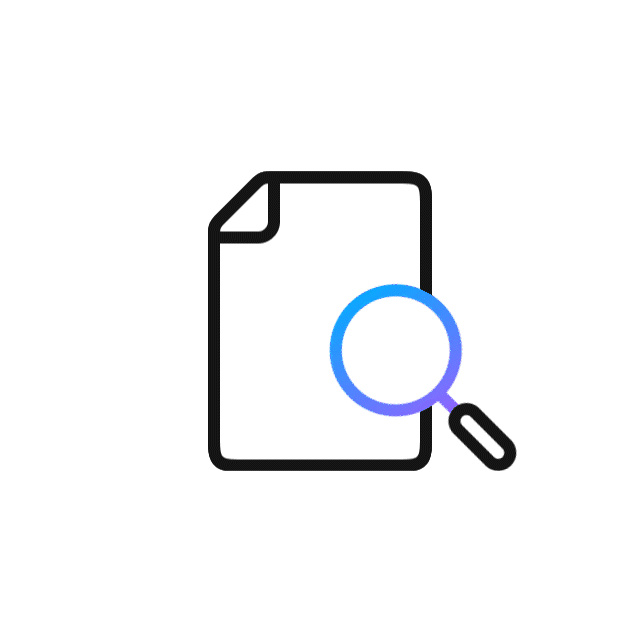 03

List Refinement
The lead master sheet is continuously updated and double-checked for inconsistencies, errors, or changes in the leads' details;

Periodic meetings are held to keep everyone on track and aware of any changes.
find the right
decision-
makers
find the right
decision-
makers
Join the ranks
of our satisfied clients
Join the ranks
of our satisfied
clients
01

/33
"They started working. I seem to have a constant stream of calls, which is awesome."
01

/33
02

/33
" The main and outstanding achievement of the current campaign is the 2% conversion rate."
02

/33
Our small team is impressed with the results of our research and email outreach campaign with SalesAR. No one could expect 2% of the conversion rate out of 1000 leads per month. We hoped for a 1% maximum as a good result, but the team did excellent work.
03

/33
"They really understand how to build a service package that meets my needs."
03

/33
04

/33
"We enjoyed their work efficiency and commitment to learning more about our company"
04

/33
05

/33
"Their commitment to reaching our ICP, outreach goals and transparency have impressed us the most."
05

/33
06

/33
"They always try to understand my feedback and adjust accordingly."
06

/33
07

/33
"I was most impressed of how quickly the project was up and running."
07

/33
08

/33
"Everything appeared to be very professional, which was what exactly we were after."
08

/33
09

/33
"There is cooperation, communication, and mutual understanding between us."
09

/33
10

/33
"They worked very effectively."
10

/33
11

/33
"SalesAR's team is easy to work with our team and potential clients."
11

/33
12

/33
"We were most impressed with the work ethic, resilience, and great level of professionalism."
12

/33
13

/33
"Their professionalism and transparency were impressive."
13

/33
TEKenable engaged SalesAR to help grow our practice in 2021, and they have performed magnificently. We have used several lead generation partners over the years, and none have delivered to the level of SalesAR. The statistics speak for themselves. They have delivered the highest open and response rates we have seen and have been critical to the success of our practice. I highly recommend SalesAR if you're looking for rapid lead generation results.
14

/33
"We're satisfied with the workflow in general."
14

/33
15

/33
"They know how to find people who would be interested in your service."
15

/33
After two weeks of collaboration, SalesAR has successfully set up a meeting with a warm and qualified US lead. Their management style and communication are effective and organized. Furthermore, their performance and results have attested to their expertise in this field.
16

/33
"The results have been so good that we've decided to expand our collaboration"
16

/33
17

/33
"We consider them our partners now."
17

/33
18

/33
"The most impressive things about the company are their client-oriented approach."
18

/33
SalesAR increased the number of our clients by 18% only in 3 months. The work process is straightforward; reports are sent every week, which makes it easier to know about the steps and outcomes of our email campaign. It is a pleasure to cooperate with them as they often suggest different new ideas and solutions for developing our campaigns, which results in better outcomes. SalesAR was recommended to me, and now I can recommend SalesAR as well.
19

/33
"Their quick communication and strict focus on our business goal are impressive."
19

/33
20

/33
"We were totally pleased with the services of the team."
20

/33
OTG supplies personal protective equipment (masks, gloves, respirators, etc.). Finding suitable distributors and scheduling a call in this industry is quite challenging, so we turned to SalesAR for help. The risk was justified by more than 200%! For 3 months of our cooperation, more than 90 meetings were held, and about 30 more companies are interested in cooperation with us. Therefore, we are ready to cooperate further!
21

/33
"They answered all of our questions and gave us a lot of support."
21

/33
22

/33
"It's been impressive to see how productive SalesAR is."
22

/33
23

/33
"The team was fantastic and a pleasure to work with"
23

/33
SalesAR performed lead generation for a full-service marketing solution company. They conducted a questionnaire survey to identify ICPs accurately and provided a list of potential companies in an Excel file. SalesAR successfully set up 38 appointments and increased the email open rate by 62%. Overall, their customer service and high success rate were awe-inspiring.
24

/33
"I found that their responsiveness was the most impressive and impactful aspect of their service."
24

/33
25

/33
"They are truly a powerhouse in marketing and generating leads."
25

/33
26

/33
"Salesar did amazing job"
26

/33
SalesAR implemented effective outreach that led to an increase in weekly conversions. The team is receptive to feedback, which encourages continuous improvement of the processes.
They are proactive, organized, and skilled in their expertise, providing lead-generation and appointment-setting services. Their professionalism is also noteworthy. Customers can plan for a fruitful engagement while working with SalesAR's team.
27

/33
"They pay attention not only to some general factors but also to the smallest details."
27

/33
28

/33
"It is a pleasure to cooperate with them."
28

/33
29

/33
"SalesAR have quickly become an integral part of our business development efforts."
29

/33
30

/33
"Their weekly checkpoints and high-quality reports are impressive in the workflow."
30

/33
31

/33
"SalesAR managed to keep everything up and running very fast to achieve the goals set."
31

/33
32

/33
"They really helped us take our business to the next level!"
32

/33
SalesAR is very comfortable to work with. After thoroughly discussing our requirements, we received a list of companies the team had planned to work on. All contacts were a great fit, i.е. matched precisely to our target audience. They did an excellent job with the outreach and LinkedIn campaign, communicated with the prospects, and set up several calls with qualified leads. Thanks a lot to the SalesAR team for their hard work! They helped us take our business to the next level!
33

/33
"Now that they started working I seem to have a constant stream of calls, which is awesome."
33

/33
Need a cost-
effective way to
find the right
decision-makers?
Need a cost-
effective way to
find the right
decision-
makers?
Make your outbound marketing efforts count with access to relevant and validated information on leads that interest you with prospect research service. 
01
What does a prospect researcher do?
A prospect researcher, often working in a fundraising or development context such as non-profit organizations, universities, or hospitals, is responsible for identifying and analyzing potential donors or supporters. They delve into data to find individuals, corporations, or foundations that have the capability and inclination to contribute significantly to their organization. Their research involves examining financial records, philanthropic history, personal interests, and connections to the organization to determine a prospect's ability to give, propensity to donate, and potential donation size.
02
What are the goals of prospect research?
The primary goal of prospect research is to help an organization effectively allocate its fundraising efforts by identifying high-potential donors. By analyzing data, prospect researchers aim to find prospects who are both likely to donate and able to contribute substantial amounts. Additionally, they aim to understand the interests and motivations of these prospects better, allowing the organization to tailor its approach and make compelling cases for support. Another key goal is to help maintain relationships with current donors by providing data that assists in donor stewardship and retention strategies.
03
What is prospect research?
Prospect research, also known as donor research, is a strategic approach used primarily by non-profit organizations and educational institutions to identify and learn more about potential donors. This research examines various aspects of prospects such as their wealth capacity, propensity to give, and affinity towards the cause. It involves the use of databases, public records, social media, and other resources to gather data. The resulting information is then analyzed and used to prioritize fundraising efforts, tailor fundraising strategies, and cultivate donor relationships.
04
What is the role of prospect research?
The role of prospect research is to support an organization's fundraising efforts by providing data-driven insights into potential donors. It helps to identify prospective donors, assess their giving capacity, understand their interests, and predict their likelihood to donate. This information allows fundraisers to focus their efforts on the most promising prospects, craft personalized appeals, and build effective stewardship strategies. Moreover, prospect research can aid in maintaining and enhancing relationships with existing donors by providing insights for more targeted engagement strategies.